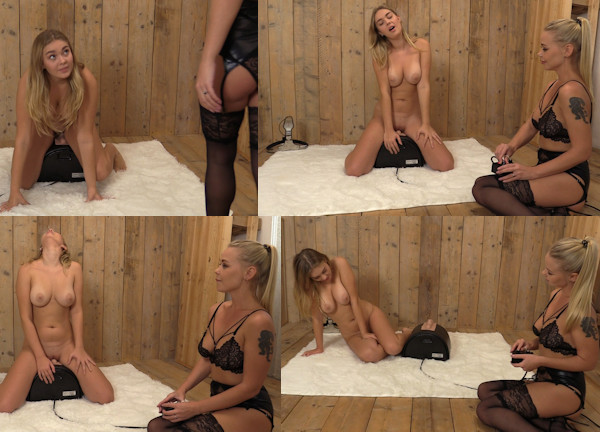 As requested by many, here is the video of the first orgasm(s) after Denise completed her Locktober Chastity Deal! She really wanted to go on my Sybian, the most powerful vibrator in the world, and she crawled over eagerly to take the controls and have a few orgasms.
But I had a little surprise for her. I asked the beautiful Darina to take over the controls. So Denise wasn't allowed to regulate her own vibration speed, which was very frustrating, especially since she wanted to orgasm so much!! Darina kept teasing her at low speeds before turning up the power, releasing Denise from all of her frustrations that had built up over the last month. It was a VERY explosive release!!
Darina and Denise! What a wonderful combination, they have such chemistry!! I think I need to shoot with these two more often in the future!