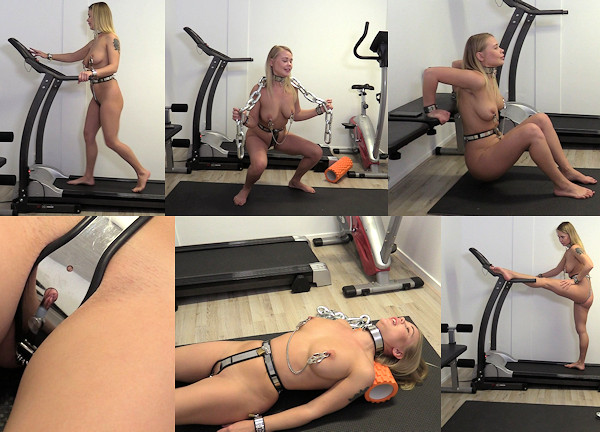 Darina Nikitina is pretty crazy! And very determined. She wanted to make it through this Chastity Deal wearing a big vaginal plug inside her belt, and clover clamps on her nipples.
But she didn't just want to lie down and watch some movies. Darina is very active and she loves her fitness routine. She works out every day. And of course: her stubbornness won. She did not want to skip her exercises. I found her in the fitness room in the studio, working out, planking, walking on the treadmill, cycling, lifting weights, you name it. Yes, she did all that wearing nipple clamps. She is tough as nails, this girl!
It's fascinating to see her move, with this big plug inside and the tight chastity belt, she doesn't have 100% flexibility, but she manages to do all of her training. The clamps don't really get in the way, but she has to be careful not to snag them on any gym equipment or that could hurt a lot! Don't miss this awesome video!
Also: check this website tomorrow, for another girl joining in for a Locktober Deal!