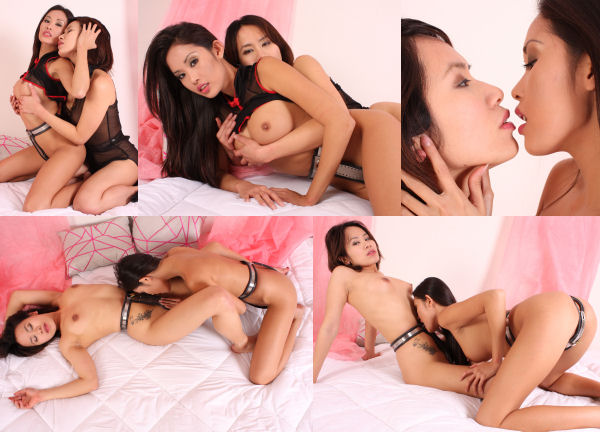 Our hot asian duo returns for an all out lesbian love scene, this time in a more romantic setting. These girls can not stop touching each other so it is really interesting to have them both in chastity belts. What can they still do? Will they still get some pleasure from each other?
We have to say we did not expect so much pleasure still possible in chastity belts. Davon and Ting use all their senses to explore and caress, and the chastity belts only arouse them more. It will be hard to stop these two. The only things that we can think of is locking them both in a sturdy chastity bra, and also possibly a locking ballgag (they love licking way too much). Thigh bands might also be a good idea, you will understand why if you watch the video.
Well, it's back to the drawing board for us, we would love to hear suggestions on how to stop these horny girls. Next time they will not be so lucky, that is for sure!
For now, just enjoy a super romantic lesbian chastity belt update, these girls are so hot you won't believe it!