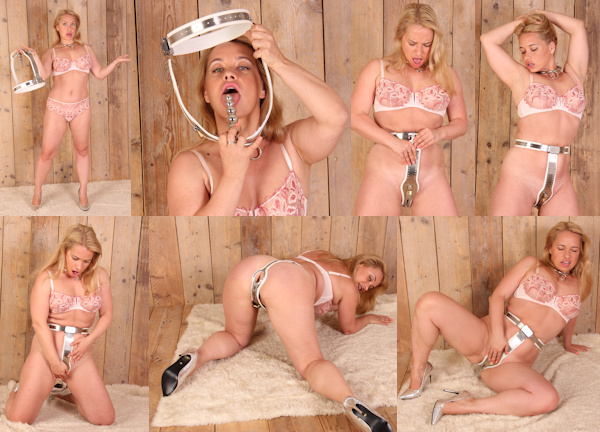 New girl Olga was in the studio last year, and she was very upset I did not lock her into a chastity belt. She wanted to try it! She came back one year later and was still asking about trying a chastity belt. I told her she could, but only if the belt would have a front plug.
Olga is much more crazy than I thought. She is an exhibitionist, but I did not know that… until we went outside. Olga wanted to show her belt to EVERYONE! In this video, you will see her Casting interview, getting ready to go outside. Olga has a very fun down-to-earth personality and she looks great in her tight plugged chastity belt. The plug was a 5-ball of course, girls like Olga need the biggest and longest plug. I knew it was going to be interesting, because if she wanted to go outside she would be in it for the entire car ride, the entire walk, and the ride back. There would be no opportunity to change her mind when we were outdoors.
I love Casting new Chastity Babes from all over the world, they are all so different. Some have a very hard time, some are just plain crazy and outgoing like Olga. You just never know what effect a belt will have on a girl, especially when it is the first time for them. Olga seemed to be very comfortable with herself, and I was a bit worried what would happen if we went in public. She said she wanted everyone to know she was wearing a belt! Check out next week's video to see what happened!