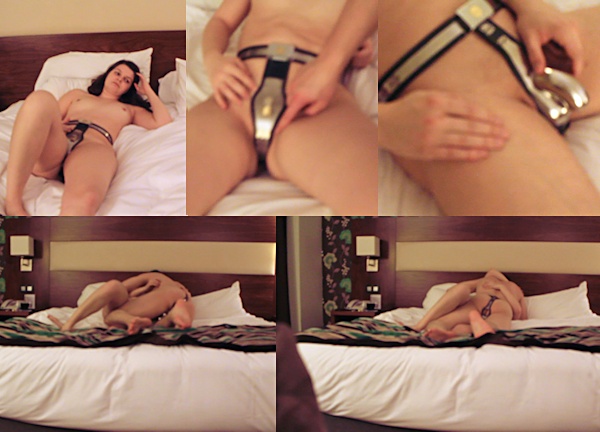 Here is a little bonus update from the Couple Deal. I really appreciated all the video reports Marloes and Stefan were sending in, but almost none of them were decent enough quality to post. Let's just say their camera skills do not really match their chastity skills.
This video is blurry, but I did not want to keep it from you, as it shows the couple in their most intimate moment, on a weekend getaway trip to Antwerp, Belgium. They are in their hotel room and the romantic setting is getting the better of them. This will show you just how much this couple have been through to complete their 30-day Chastity Deal!! It is amazing how they managed to stay strong enough to make it.
They are really aroused here, trying to have sex in every way they can imagine, but nothing is working. They even get a little annoyed by eachother, as everything they do is exciting them even more, and that is extremely frustrating!! Many couple have written me after Marloes and Stefan's deal, but I don't think they even realise what they would get into!
Yes, it is blurry, but remember it is a bonus, not a regular update, so it is just an extra download for you to watch in your normal membership period. I thought you might enjoy this!
Dutch dialogue. English subtitles coming soon, if anyone needs them.