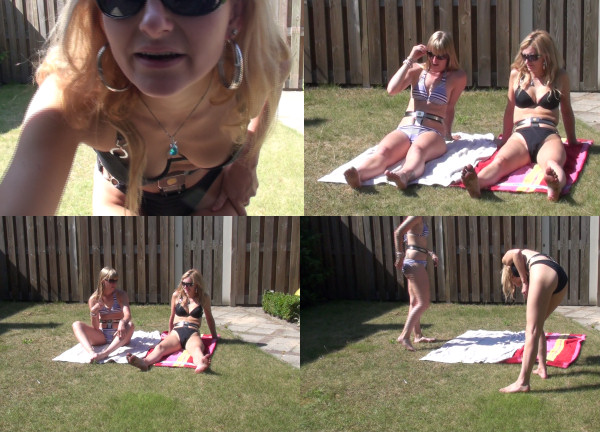 THIS UPDATE WAS SHOT ON DAY 6 OF THIS DEAL
The Chastity Deal with these two girls was so easy for me! Even though Silvie lives 1 hour away from me, I could trust her to always point the cameras to wherever she was in the house. And Deborah was over to visit her all the time (even spending some nights there), because she needed a lot of support to make it through the Deal.
Silvie was a lot more easy going, happily doing everything that was in the contract: the camera setup, the 10 days locked in a chastity belt, and even the extra Challenges.
This duo is addicted to tanning, and as soon as the sun came out they would be in the garden, with Silvie pointing the camera in that general direction. Often, Deborah did not even realise that Silvie pointed a running camera to where they were sitting, as you will see in most of the videos (Deborah is much more open and honest about hating her situation, whereas Silvie is always very much aware she is being recorded).
Tanning like this will give you some very interesting tan lines, that might even raise some questions after the Deal, but they did not seem to care about that too much. Nice belted local girls tanning in their bikini's… are you getting that summer feeling yet?