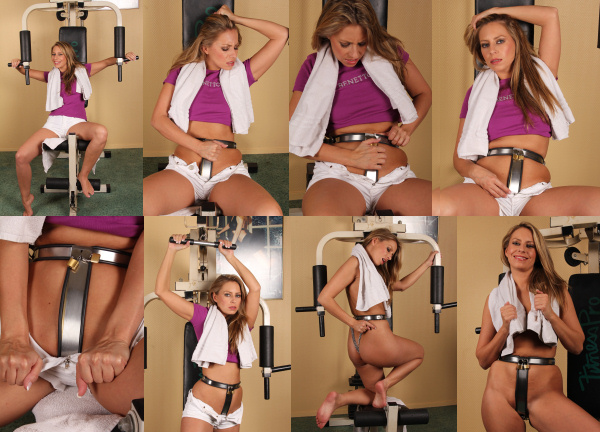 Okay, so chastity belt fitness is not really comfortable in all situations. We thought it was, because some of our babes tested it before. But now we made Vanessa angry because she found out there are some things that are really hard in a chastity belt…
To be honest, we don't even know why Vanessa keeps coming back. She is one of our most active chastity belt fighters, so why come back and be belted again and again? Is there something like chastity belt addiction? Or chastity curiosity?
Vanessa is supposed to work this giant fitness machine, and for that she needs to sit down. A real problem for poor Vanessa. She can not sit down properly in her belt, although we think that she will learn to sit down if she is chastity trained for a longer period of time. You really have to learn how to sit again, that's what all our girls have told us. There is not much to it (only patience and training), but Vanessa is not patient and easily frustrated!