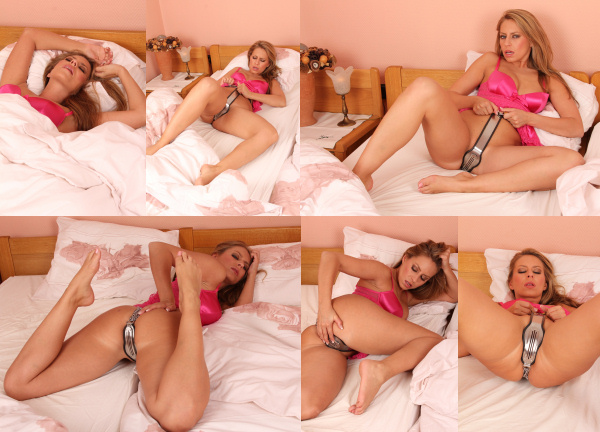 Members have been asked for more girls to cross over from MetalBondage.com, so we simply went to Vanessa's house and belted her again. Why Vanessa? Because she just hates chastity belts! She is a chastity belt fighter, whenever she is locked into one of these devices, she tries desperately to get it off her hot body.
But there is more: the longer Vanessa fights and struggles, the hotter she gets. She gets really aroused in a belt, and it is actually because she knows she can not play with herself. So the effect gets stronger and stronger! Vanessa can really panick in a belt, but this time she is too sleepy to fully realise she has been belted.
We decide to stay with her for some more time, and in some of the next updates we will show you what she did the rest of the day, wearing her chain style belt that she hates so much. Welcome Vanessa, you are a Chastity Babe now, ready to do as our members request!