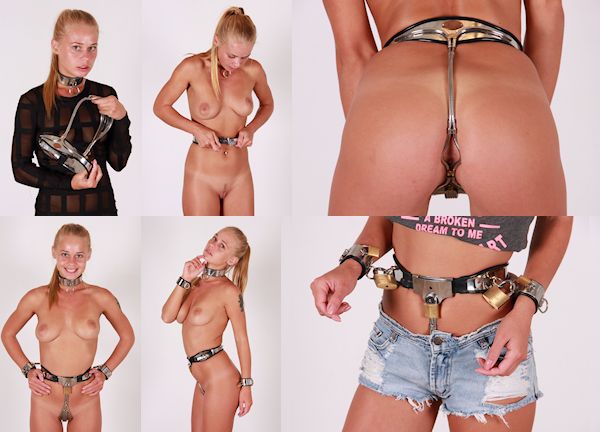 Darina from Russia sent me an email, requesting a very special Deal. It had been her life long dream to see Amsterdam, but there was no way she could afford to fly over from Russia, until she found this website. She told me she would do ANYTHING if I flew her over and would take her into Amsterdam to see the sights.
Well, Darina seemed cute, young, and ambitious, I like that. And I don't mind showing people around Amsterdam. Especially when those people are locked in a belt and the keys are in my back pocket! I decided to fly her over, even though her emails were a bit vague because her English skills were not very strong. Expecting a cold and shy girl, I was very pleasantly surprised when I finally met Darina. She is lovely, and very bubbly! Not to mention she has a great body. Yes, she is young, but she knows what she wants!
She was literally one of the easiest girls ever. I even did some bondage shoots with her, and she loved everything we did. But her burning desire to go see Amsterdam was getting stronger and stronger, until she practically begged me to get her into a belt, so we could go outside. Locking her into a FancySteel belt was great. She really wanted to be belted, because ironically, it was her key to Amsterdam. I love when that happens.
Darina just breezed through the Casting, taking off her dress, locking herself into the belt, and then putting on her shorts and T-shirt to go outside. We would have to take a short train ride into the city center, but Darina was ready for anything, she had been waiting for this so long!