Updated TWICE a week: every Wednesday and Friday!
Cobie's Deal on OnlyFans

Do you prefer OnlyFans to view updates? You can watch them on your device without downloading or unzipping. As a little test, we will be releasing Cobie's Deal on Onlyfans, click below to view it!

Nora Rausch and Michael Sheppard

Don't forget to check these updates

Archives

Recent Comments

Ad: BoundLife.com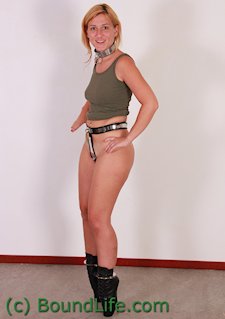 Check out www.boundlife.com, Gina deserves some praise for wearing her belt continuously for so long!